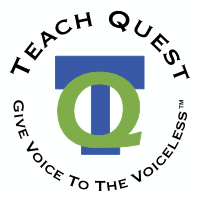 Global News
Voice From the Past!!! Give Voice to the Voiceless!!
Teacher Reflection…the TQ Program
As I look back at my experience in teaching, I compare the challenges and growth I have had in my first two years of teaching. I think growth benchmarks are critical to success and consistency as a teacher. What I consider, essential practices and habits, have changed in year two, primarily to increase my work-life balance and efficiency in workflow. In my second year of teaching, I was matched with a mentor who always checked in on me and made sure that I never felt that the challenges of teaching were not challenges I had to encounter alone. I also believe that the districts approach to curriculum had an immense affect in the way students interacted with TEKS and classroom decorum. Leadership was also something that I found critical to my growth from year 1 to year 2 because of the guidance and effective attention in support to a teacher's classroom needs. My goals are to continue growing as teacher by learning to utilize a variety of teaching techniques, investing in my career by obtaining a graduate degree (preferably a Doctorates) and most importantly, continue to be consistent in my approach to improve as an education professional.
The TQ Program has taught me a variety of teaching strategies.  I have learned and utilized many teaching strategies in the classroom; to name a few, differentiated learning, utilizing technology in the classroom and inquiry-based instruction. My bachelor's degree prepared me to understand human behavior and human development, but my Psychology degree is not focused in education. The TQ Program has bridged education modality gaps, since my bachelor's degree was not primarily focused in education. This alternative certification program has allowed me to learn how to observe, assess and evaluate the most effective teaching strategies to maximize my effectiveness as a teacher.
Our effectiveness as a teacher also depends on a strong support system within and outside the campus. I have learned to create an active and reliable support system with my peers within school and around school campuses in our district. I have collaborated with teachers throughout district campuses to discuss classroom challenges and to share ideas about how we can better deliver align TEKS in our lessons to our students.  I have been able to problem solve challenges with teachers in subjects other than LOTE and found that interdisciplinary collaboration is such an effective way to connect ideas and build working relationships with foreign language content I teach and content that students learn in core classes.
Leadership at my campus has been instrumental in my growth as a second-year teacher. Our principal had a vision, he developed and implemented a mission, and as school I believe that teachers and administration grew from the depth of knowledge and support, we received from our principal and assistant principals. Leadership at Ojeda Middles School in comparison to IDEA charter school were like day and night in terms of how leadership developed and supported teachers and that resulted in growth as a teacher.  Leadership speaks to the strength of continuity and support of a team when we encounter challenges. Challenges are an ever-changing face in the classroom and around campus, but our leadership team assured and reassured teachers and staff that there was never an obstacle greater than an effective solution to those challenges. I feel there was always an air of confidence from our leadership team that was mirrored by staff and teachers and as a result, students at our campus community knew that they could count on effective and consistent expectations from the top down.
There are always areas for growth that we can identify as we take inventory of areas where we glow and areas where we need to grow. I am grateful for my T-TESS assessor Mr. Solis who shared a wealth of knowledge and motivating feedback through his observations. I would like to thank Dr Delia Quintanilla for admitting me into the TQ Program and working to get students in the program through the 2020 pandemic. I would also like to thank Dr Torrez and our amazing assistant principals at Ojeda Middle School, for allowing me the opportunity and responsibility to teach Spanish and be part of your community as a teacher of record. I hope to continue to grow as a professional and deliver quality instruction to our students.
Thank you for the opportunity to advance my career and the investment you placed in me,
Eliseo Barnes
---